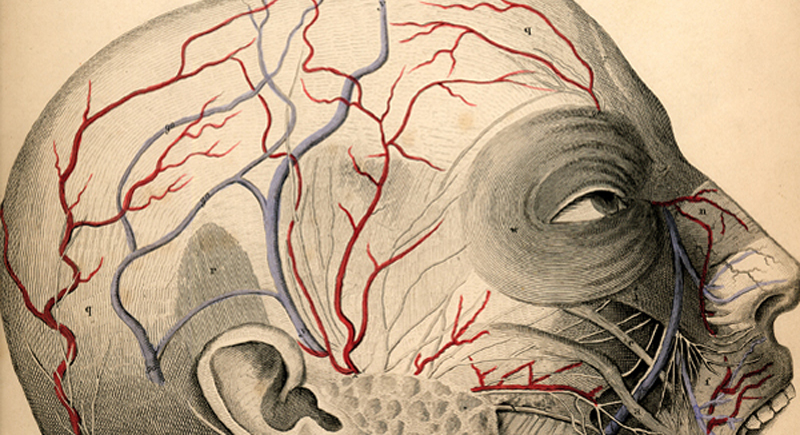 Dr. Oleg Safir D.H. Gales Director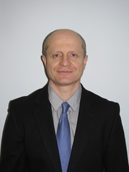 Oleg is an Orthopaedic surgeon at MSH who graduated from the Medical Academy in Dnepropetrovsk, Ukraine in 1990; Oleg completed his training in Orthopaedic surgery at the University of Tel Aviv, Israel. In 2006 Oleg completed a clinical and research fellowship in Adult Lower Extremity Reconstruction at MSH where he demonstrated exceptional clinical and academic skills. In 2008 Oleg completed a Masters Degree from the Ontario Institute for Studies in Education (OISE) at the University of Toronto and a fellowship at the Wilson Centre for Research in Education. Dr. Safir's clinical academic interest is in lower extremity reconstruction focusing on the revision arthroplasty of the hip and the use of osteotomies and osteochondral allograft transplantation around the knee. In his educational studies his main interest was in self-directed learning in the acquisition of surgical skills.
He is currently involved with the Competency-based Curriculum program for the Division of Orthopaedic Surgery. He is the leader for module-one, now called the Toronto Orthopaedic Boot Camp, which is a one-month course at the Skills Centre focusing on teaching and training new residents on surgical skills.
Lisa Satterthwaite Senior Manager of Surgical Skills Centre and SimSinai Centre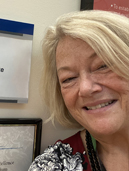 (416) 586-4800 x2611
Ms. Satterthwaite holds an RPN diploma from Scarborough General Hospital and an honours diploma in Operating Room Techniques from Humber College. For the past 15 years she has managed the SSC, including supporting the development and delivery OSATS and PAME examinations, implementing of PGY-1 core curriculum, supporting research programs, aiding divisional specific and undergrad year 3 programming and continuing medical education sessions. Ms. Satterthwaite also offers consults for the development of medical education programs.
Shunne Leung Manager
(416) 586-4800 x7471
Mr. Leung joined the Surgical Skills Centre in 2001 as Assistant Manager and serves as the primary resource for technology related issues. Mr. Leung also serves as an adjunct and support to our Manager's office in day-to-day operations. With a B.Sc. degree in Pharmacology and a Certificate in Business, Mr. Leung offers a unique and diverse set of knowledge and skills that contributes to the successful implementation of medical curricula. His previous work experience in healthcare facilities, where his focus was medical products and surgical instrumentation, contributes in achieving our daily objectives and goals in delivering an efficient and effective medical and surgical learning experience by all who attend our training sessions.
Dezan Rego Surgical Technician
(416) 586-4800 x2620
Mrs. Rego has worked at Mount Sinai Hospital for over 38 years, and has occupied the position of Surgical Technician at the Surgical Skills Centre for 16 years. Prior to the Surgical Skills Centre, Mrs. Rego worked as a Senior Team Leader in the OR, and as a Bone Retrieval Technician at the Rachel and David Rubinoff Bone Bank. She holds a diploma in Sterile Supply Processing from Centennial College. In 2001 and 2006, Mrs. Rego was the proud recipient of the Karen McGibbon Award of Excellence from Mount Sinai Hospital. She can often be found working one-on-one with both medical students and surgical residents. She also especially enjoys interacting with and providing guidance to volunteers and co-op students that frequent the lab.
Marina Romanova Surgical Technician
(416) 586-4800 x2620 and x2455
Mrs. Romanova has been a Surgical Technician at the SSC since 2002. She holds an M.D. diploma from the Riga Medical Institute and a PhD in Medical Science from the Peoples' Friendship University of Russia. She attained a certificate in Large and Small Animal Care from the University of Toronto. Before joining the SSC team, Mrs. Romanova worked as a Cardiology Research Technician at St. Michael's Hospital. Mrs. Romanova finds working together efficiently with the team of SSC Technicians to be greatly rewarding. She also greatly enjoys problem-solving with co-workers and applying her vast medical knowledge to the work she does.
Serenity Thomas Administrative Assistant
(416) 586-4800
Ms. Thomas began working in the lab part-time in 2005 after graduating with a Bachelor of Arts in Bioethics from the University of Toronto in 2000. She assists with all course duties, lab set-up, the annual report and assists with administrative tasks, such as invoicing. Ms. Thomas appreciates that while at work, she is able to continue her learning experience.
Jason Faria Surgical Technician
(416) 586-4800 x6613
Mr. Faria joined the team full time in February 2008 following an intensive co-op from Central Commerce Collegiate. His keen interest and team spirit is a wonderful asset to the group. Jason assists with course duties and setups, audio-visual and lab inventory. He is responsible for ordering lab supplies and coordinating with medical companies to ensure the successful implementation of courses.
Finch Taylor Surgical Technician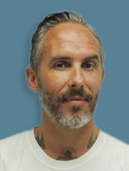 (416) 586-4800 x3856
Finch has recently rejoined us after being the technician at the SimSinai Centre for the past 3 years. He first got his start at the SSC as a part time employee but accepted a full time position at SimSinai Centre. He is back in the fold with us! In addition to being a Surgical Technician, Mr.Taylor also brings his previous experience and skillset to look after marketing, website development, graphic design and audio/video editing for various projects at both Centres. Finch is a graduate of OCAD University.